Hej! #mtbxcpl jest na Google News - kliknij tu i bądź na bieżąco z tym, co słychać w kolarstwie!
---
REKLAMA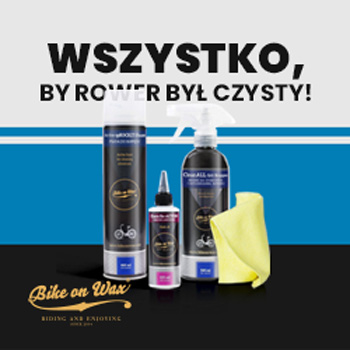 ---
W czwartek zawodnicy startujący w ABSA Cape Epic 2018 musieli zmierzyć się z królewskim etapem – 113 km i 1800 metrów z limitem 10h na jego pokonanie.  W koszulkach lidera na trasę ruszyli zawodnicy InvestecSongoSpecialized – Jaroslav Kulhavy oraz Howard Grotts i to mając ledwo dwie minuty przewagi w klasyfikacji generalnej.
Na starcie etapu Manuel Fumic mówił:
"Czwarty etap dobrze się dla nas zapowiada, jest dużo singli, więc zrobimy wszystko, żeby reszta stawki musiała trochę pocierpieć."
Na początku etapu z pełną mocą odpalił duet Canyon Topeak – Lakata i Hynek. Zabolało. Howard Grotts, pierwszy Amerykanin w koszulce lidera, musiał poprosić swojego partnera – Jaroslava Kulhavego o wsparcie.
Na mecie Grotts stwierdził, że dział miał tylko "jeden bieg" i bez pomocy Czecha nie dałby rady dotrzeć do mety.  Na czoło wysunęła się dwójka Fumic / Avancini, a chwilę później defekty zaliczyły ekipy Investec Songo Specialized oraz Canyon Topeak.
Do walki z ekipą Cannondale Factory Racing stanęli triumfatorzy prologu – zawodnicy Centurion Vaude. Na jednym z asfaltowych podjazdów dogonili dwójkę Fumic / Avancini, poprawili i tak wypracowaną przewagę dowieźli na metę. Było to jednak za mało na objęcie prowadzenia w klasyfikacji generalnej, więc żółte koszulki lidera nie zmieniły swojego właściciela.
W rywalizacji kobiet bez żadnych niespodzianek. Kolejne miażdżące zwycięstwo dwójki Langvad / Courtney czyli Investec Songo Specialized, które etap wygrały z przewagą ponad 8 minut, a w klasyfikacji generalnej mają już ponad pół godziny dającej komfort w kolejnych dniach rywalizacji.
Warto tu też wspomnieć, że zwycięstwo na królewskim etapie było swego rodzaju prezentem urodzinowym dla Dunki, która tego dnia świętowała 34 urodziny
---
---
Centurion Vaude 3-1 Nicola Rohrbach (SUI) 3-2 Daniel Geismayr (AUT) 4:26.22,6
InvestecSongoSpecialized 2-1 Jaroslav Kulhavy (CZE) 2-2 Howard Grotts (USA) 4:26.40,5 +17,9
BUFF SCOTT MTB 21-1 Francesc Guerra Carretero (ESP) 21-2 Luis Leao Pinto (POR) 4:26.42,1 +19,5
---
Investec Songo Specialized 54-1 Annika Langvad (DEN) 54-2 Kate Courtney (USA) 5:13.14,0
Silverback – KMC 51-1 Mariske Strauss (RSA) 51-2 Annie Last (GBR) 5:21.38,4 +8.24,4
Ascendis Health 52-1 Sabine Spitz (GER) 52-2 Robyn De Groot (RSA) 5:23.04,0 +9.50,0
---
---
---
---
---
---
---
---
---
---
---
---
---
---
---
---
---
---
---
---
---
---
---