Your XCO season was a long and exhausting one, with World Cup and Worlds gold medals, rainbow jersey on the top :) What made you to give up the holidays and decide to try the cyclocross?
Well it was not really a decision between holidays or cyclocross. I had an offseason anyway and it was more a decision between having a boring winter with many training hours or have an exciting winter with goals and racing – and here my decision was easy! And by the way, my XCO season never felt long, because we had a great time with the Kross Racing Team together and I enjoyed it a lot.
After few good races you took place, what is your feeling about cyclocross? 
I still have a lot of things to learn, because even if it is on two wheels, cyclocross is a different sport than mountain biking. You need to get off and on your bikes every 2 minutes of racing, you need to run up stairs and muddy hills, you need to change bikes every half lap if the race is muddy, and the duration is only half the time (45mins) of an XC race. So also the intensity is different – but for me, the biggest difference is that there are hardly any climbs in cyclocross races – oh how I miss them!
Racing at World Cup is a top of the top. You managed to finish twice in Top10. Both cyclocross and xco are endurance spots – which one you like more – 60 minutes on cyclocross or 90 minutes on mountain bike?
Cyclocross is only 40-45 minutes for woman, so mountain biking is exactly twice this time. And obviously double the time is double the fun… mountain biking is my absolutely favourite sport!
Cyclocross season is lasting until Worlds in the beginning of February. First XCO World Cup is one month later in RSA. How you are going to handle it to be in shape on both events?
The cyclocross season is a perfect build up to the first XCO World Cup for me. Thanks to those races I have a clear focus during winter time and the training makes much more sense to me. After the South African World Cup I will take a break at the end of March, so that I will be fresh for the whole season until world championships in September.
In 2018 Lanzerheide will host tthe Worlds. Last year we visited St Moritz, Lenzerheide i Flims. Which other location you would recommend for the bikers in Switzerland?
Switzerland is an absolutely fascinating place for mountainbiking in every region. I would recommend to try Wallis – the region in south west of Switzerland, close to Lake of Geneva. There are all the huge mountains, and riding is stunning. You can go to Zermatt, Saas-Fee, Leukerbad, Champéry, Grächen, Verbier and many more destinations – there are mountains and amazing trails all over the place.
Next year the XCO World Cup will come have new formula with xcc races included. What do you think about this solution? Would it not be to demanding for the athletes?
We will first have to see how these races develop. My hope is that the UCI makes the points system attractive enough for top riders to race them, so that the races will become popular to watch and not fade away like the eliminator races did. The eliminator has no importance and value at all at the moment – so I hope the xcc races will go a better path. If the UCI can do this, I think the racing formula itself could make for highly interesting races and I can't wait to race them.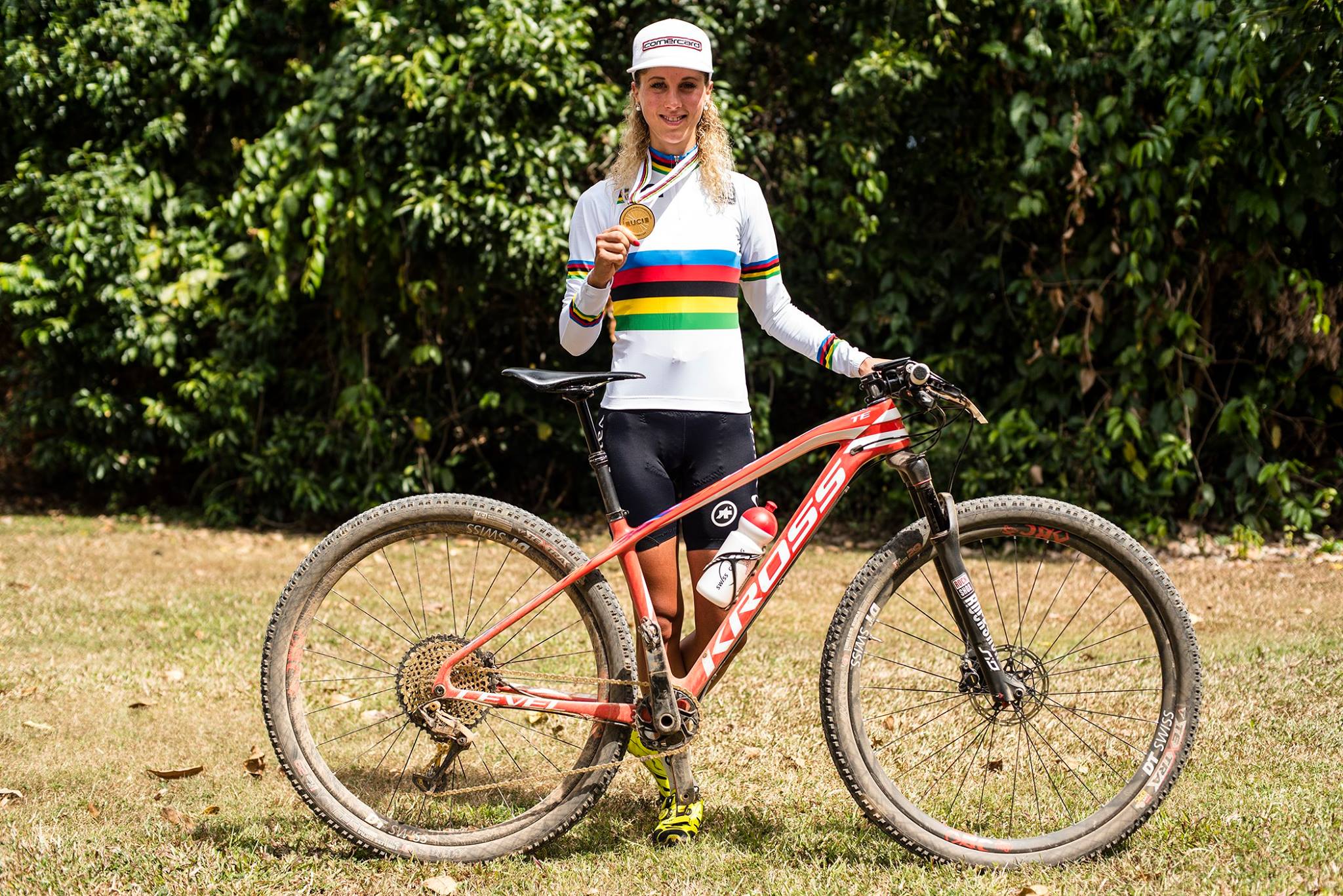 Last, but not least – when your fans will be able to meet you again in Poland?
I love racing in Poland! And also coming to Poland without racing – Maja showed me some extremely beautiful places to ride and relax around Jelenia Gora. I have also been racing the Tour of Poland on the road in 2016 which was a great experience. For the moment I don't know yet when my next trip to Poland will be – but one thing is sure, I will be back!