Hej! #mtbxcpl jest na Google News - kliknij tu i bądź na bieżąco z tym, co słychać w kolarstwie!
Mathias Flückiger – STÖCKLI PRO TEAM (raced together with Nicola Rohrbach):
During Andalucia Bike Race I can get my first race experience in the new season. I have always a bit trouble to get in the race rhythm. This kind of race allows me to find this rhythm till the end of the race. Also in this year I had trouble in the first stages, but every stage went better end better. The second reason I can have on this race is a chance for a comparison to other riders. And if it shows you have to work on something in your shape, you have still some weeks time. I would like to do the Cape Epic, I did it already 3 times, but I have now found the right way for to get in shape till the World Cup races, and I will do this kind of way in this year and also in 2016. But in 2017 I would be glad to go back to RSA to the Cape Epic. The main goal for this season are the World Cups, I would like to go on top three overall.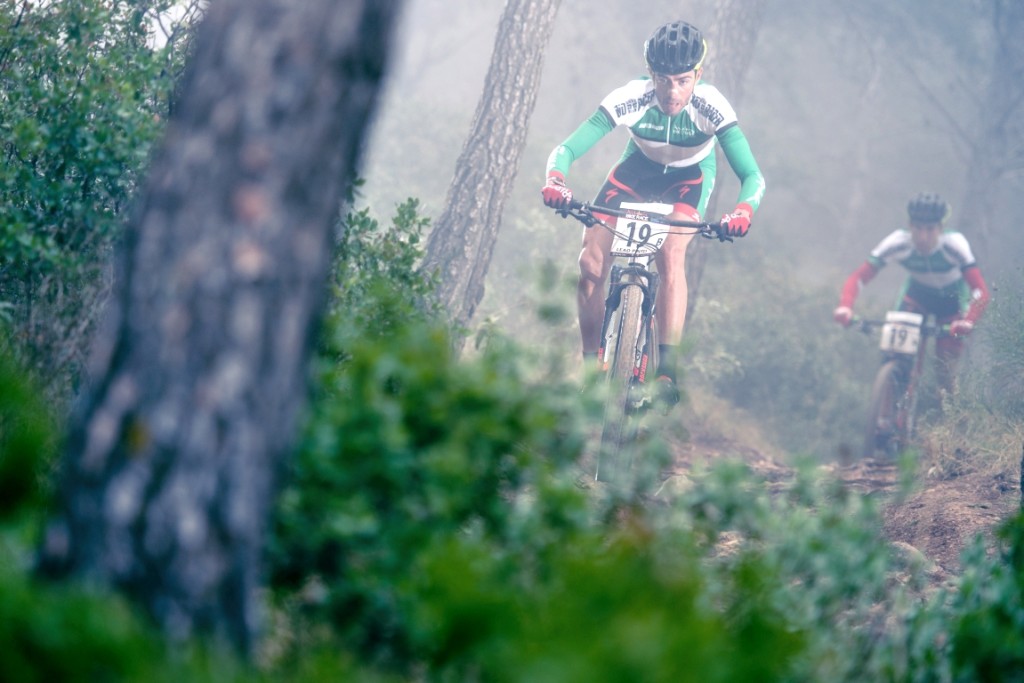 Mathias Stirnemann – Möbelmärki Pro Team (raced together with Marc Stutzmann):
I did ABR 2013 the fist time with Mathias Flückiger together. I like the distance, it is not to long, but also not a cross country race. The nature is great and the trails are awesome. The preparation time was good – I had a great winter with no injuries or sickness. I felt pretty good before the race begin. It was good to see that my body-feeling confirmed it. I did the ABR as a hard training for the cross country season. I will do the whole World Cup with my Team Möbelmärki Pro Team together with Irina Kalentjeva. First I have to qualify for the World Champs. In Switzerland is that not so a easy thing. I have to race top 20 in the World Cup for to make it. So that is my goal for the season.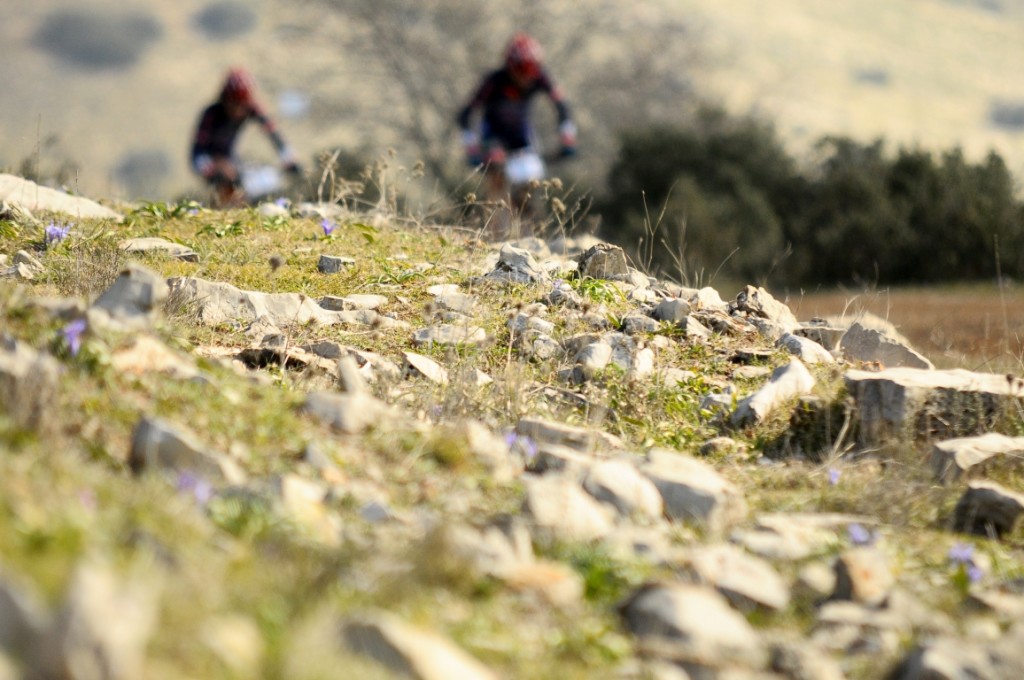 Thomas Litschner – Multivan Merida Biking Team (raced together with Ondrej Cink):
Decision of the start in Andalucia Bike Race was made by a team. I like this stage race for me the beautiful landscape in this area and normally it's warmer then in Switzerland. It is also important to get the race speed for the season. But sometimes it doesn't  go so easy. I'm in preparation for the season and want to take this race as a good training and other guys are totally in shape, because they have the ABSA Cape Epic later or ABR it's a goal for them. In general it is hard racing. Cape Epic is not a target for me, I will focus on cross country this season. And my target is to by in the Top 10 at the World Cups, hoping also for some podiums.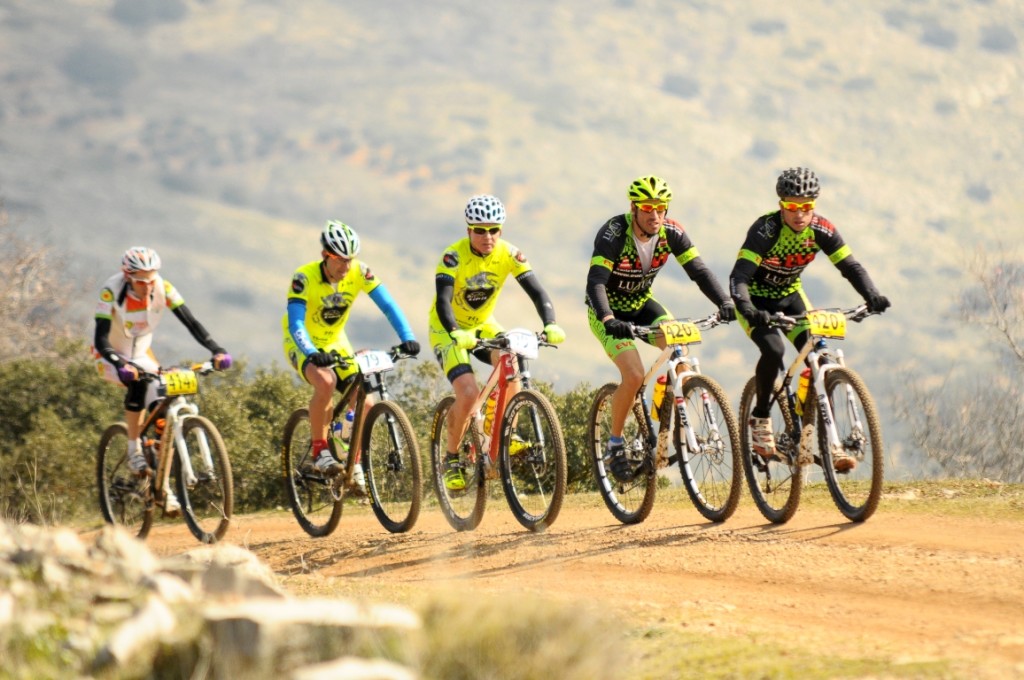 Alban Lakata – Topeak Ergon Racing Team (raced together with Krystian Hynek):
We have chosen the ABR, because it's the best preparation for the ABSA Cape Epic. The course has a similar terrain to the CE and there are many strong teams on the startline. We found out that our shape is already very good and the bike set up worked perfectly. Coming ABSA Cape Epic is one of my two main goals of this season. The other one is the Marathon World Champs. I am also looking forward for few more important races like Marathon Euros, Leadville100, Dolomitenmann, Swiss Epic, Roc d'Azur.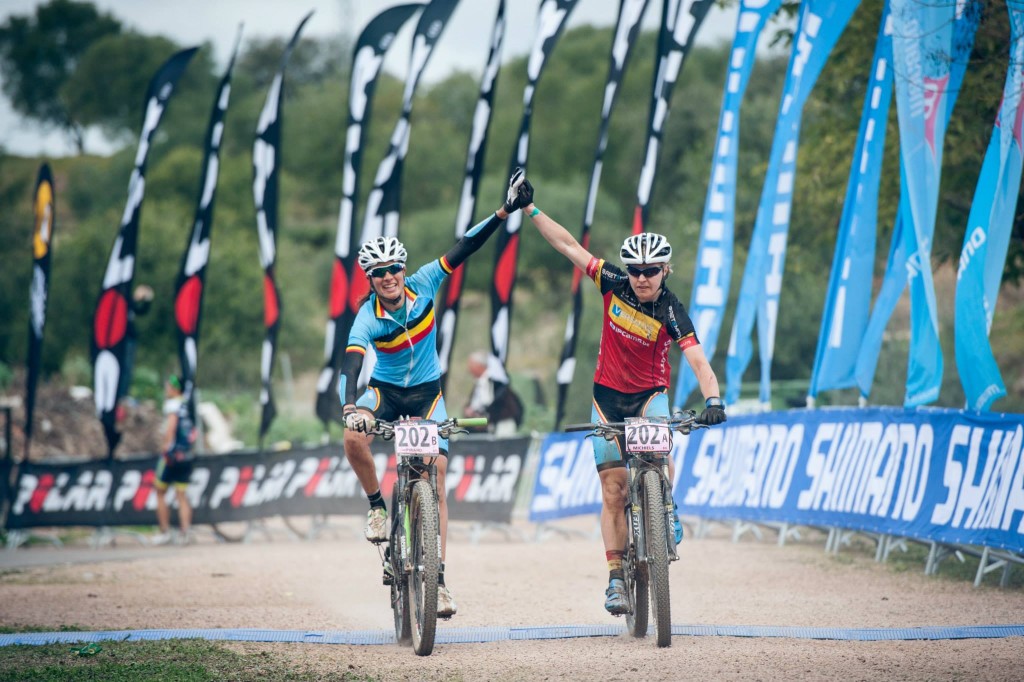 Githa Michels – Belgian Cycling Team (raced together with Alice Pirard):
The ABR was my first race this year after my cyclocross season. I specially decided to race the ABR because as XCO rider we can get al lot of UCI points. Also it was a really good week of training for me! Our Belgian federation invested in these race for me and Alice Pirard, it was a new experience for me to race with two riders. In this time of my season I was really happy with my performance I felt really strong. I think I'm ready to make another step forward this year when I look at my 6 days at ABR. I didn't really suffer, so it was great riding for me on those great places! At this moment I choose for xco races and some training in Mojocar for 2 weeks. This year I will race 3 more stage races, the Volcat in Spain, the BeMC stage race in Belgium and the Alpentour. But my focus is on XCO races. My mid season goals ar the World Cup races and the European and Belgium XCO championschips. Besides I will race XCO races all around Europe and I hope to earn a lot of UCI points so I can build on my road to Olympics in RIO.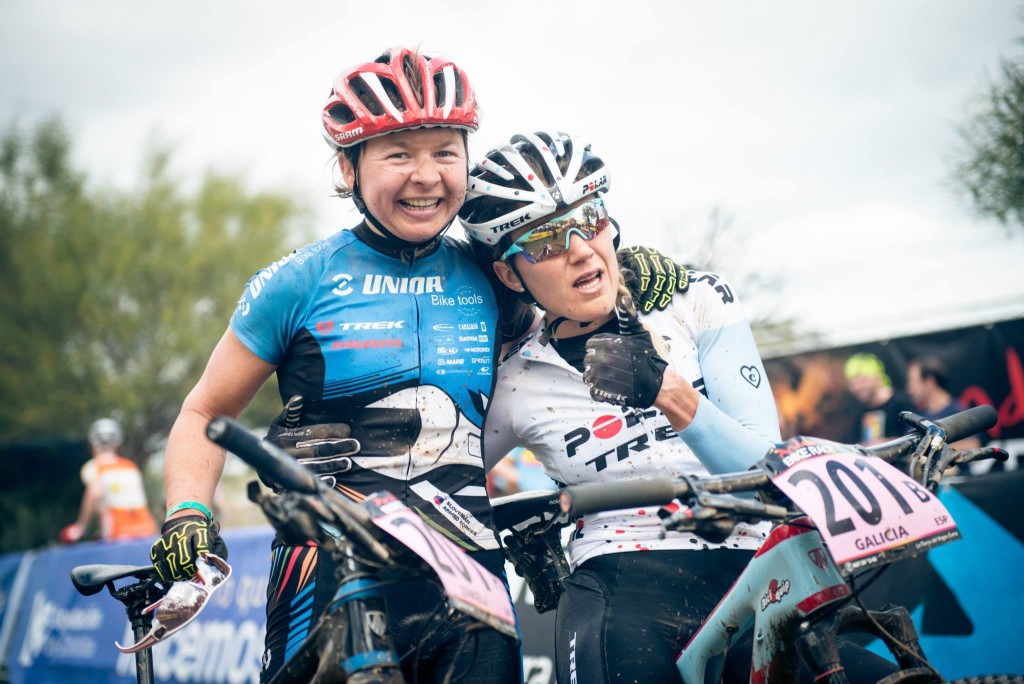 Tanja Zakelj – Polar Trek Team (raced together with Claudia Galicia):
The decision about start in ABR came from from Trek Spain. The idea was to participate together with last year's winner Claudia. ABR is a fantastic venue, not too intense and with beautiful panorama. I was happy about my shape, especially because I felt very good also last stages and in second part of every stage. This was not how I expected. I won't participate at ABSA Cape Epic and will start with XCO racing in April. Till then I will continue with training at home. I want to reach high at European Championship and all the World Cup races.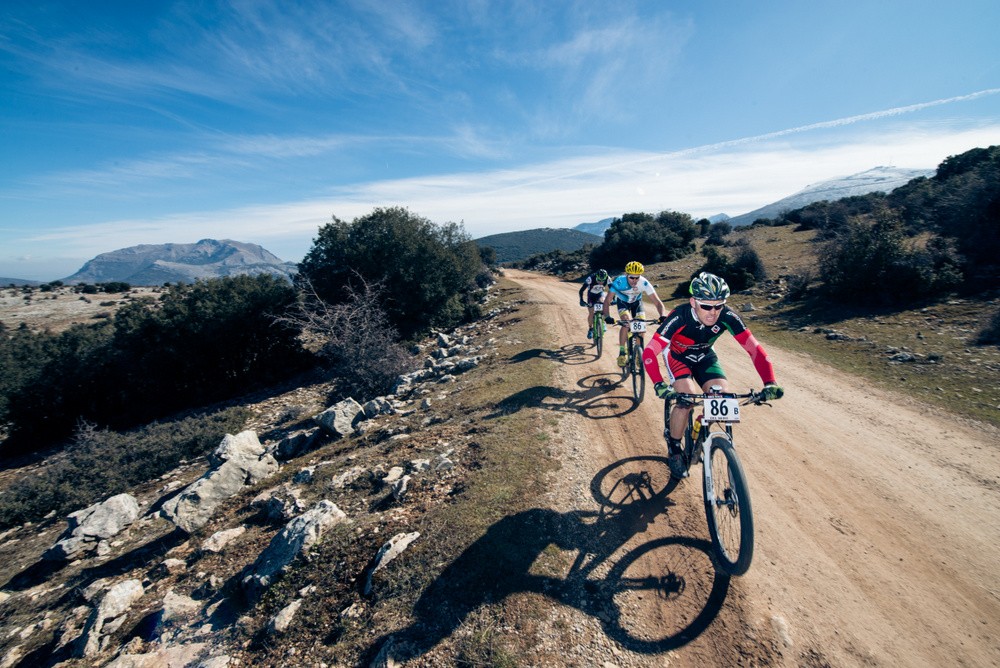 Karl Platt – Team Bulls (raced together with Urs Huber):
I heard lots of good thinks about Andalucia Bike Race and finally the Team decided to try it! And it was in perfect timing for the ABSA Cape Epic. The field was amazing! All the top guys from the world where at the start line! So the competition was harder, then I thought and we had to pace our self to go not to fast! In the end it was a perfect preparation! I feel already recovered and ready for the big goal in South Africa as Cape Epic was and is my big goal! Later on in the season I will take part in the Transalp and German Champs!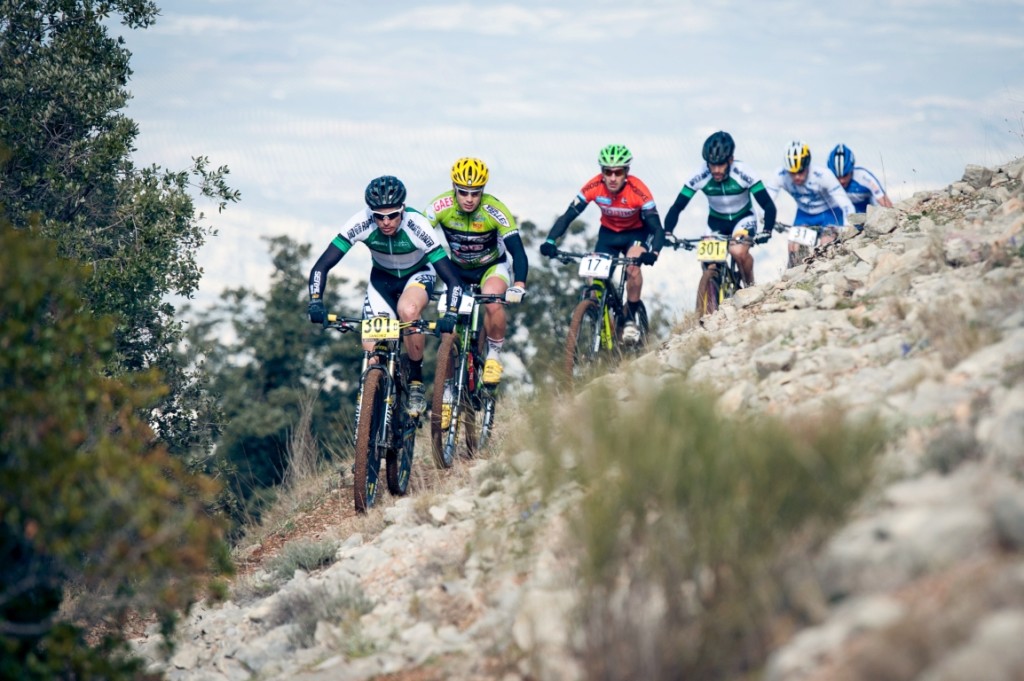 Rudi van Houts – Multivan Merida Biking Team (raced together with Jose Antonio Hermida): 
Andalucia Bike race a good organised race with great tracks. I also believe stage races make me stronger. Next to that it's a good preparation for the Cape Epic. I knew that my preparation for the 2015 season went good and in the races I saw it as well. Now with José Hermida I will go to the Cape Epic and switch afterwards to cross country racing. Specially that this year is all about qualification for the Olympics. The World cups and European champs will be important for that.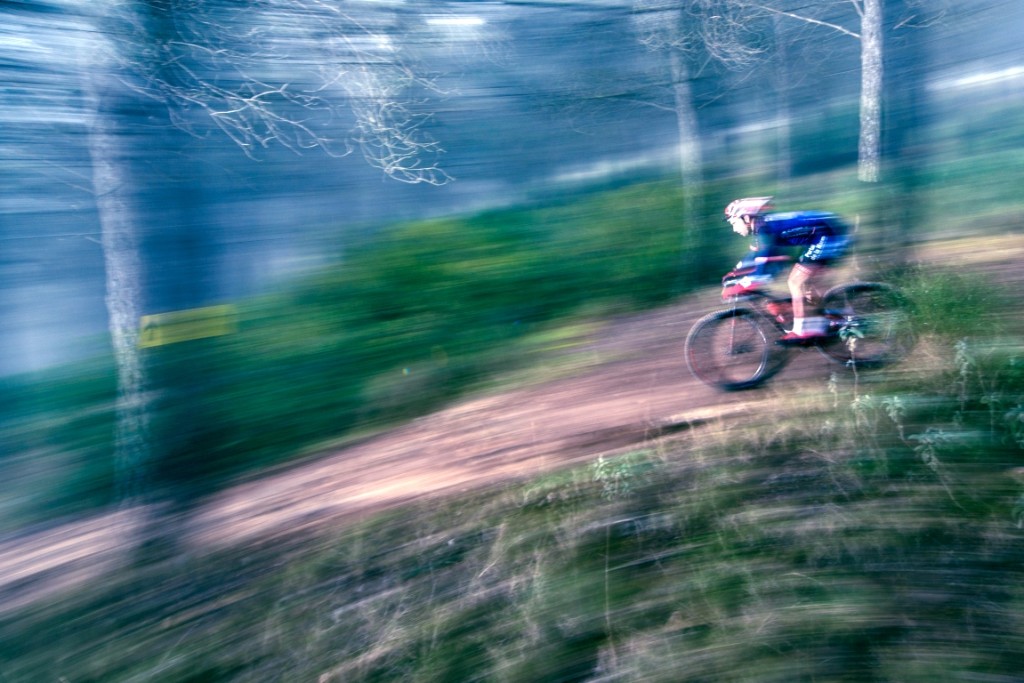 Jeremiah Bishop – Topeak Ergon Racing Team (raced together with Robert Mennen):
Andalucia Bike Race is special because it is perfect preparation for the Cape Epic our teams biggest goal of the season. ABR is also one of the few races where the marathon guys go up against the XC guys before splitting up for the year. I feel good about my form, this is a very hard World class field. Robert and I are just learning how to ride as a two man team so we did well. Form should come up from this point just in time for the Epic. My team is very focused on defending the title of 1st at Cape Epic, it is the most important mountain bike race in the World. I am very excited to be on the wining team and will focus on Marathon/stage racing for the rest of the year! My main goals this season are win USA national marathon Championships in May, repeat as the National Ultra Endurance 100 series Champion. And defend my win at the Translvania Epic. It is an honor and privilege to ride with Team Topeak Ergon, the Canyon bikes are amazing, the riders all have class and it is a fun group that works hard. Its going to be a season of adventure!