I'm happy about my performance. This track is really special, looks like a big cyclocross. You are cornering every time, you can't take a pace. This is why it's hard for me against the young riders. I'm a rider who like the long climbs.
All the race was nervous and I managed to stay in top 5. In the last lap I understood that the race will decide in a 100m kick. I expected the attack of the BH boys, but as I said on a short sprint like this it's not easy for me.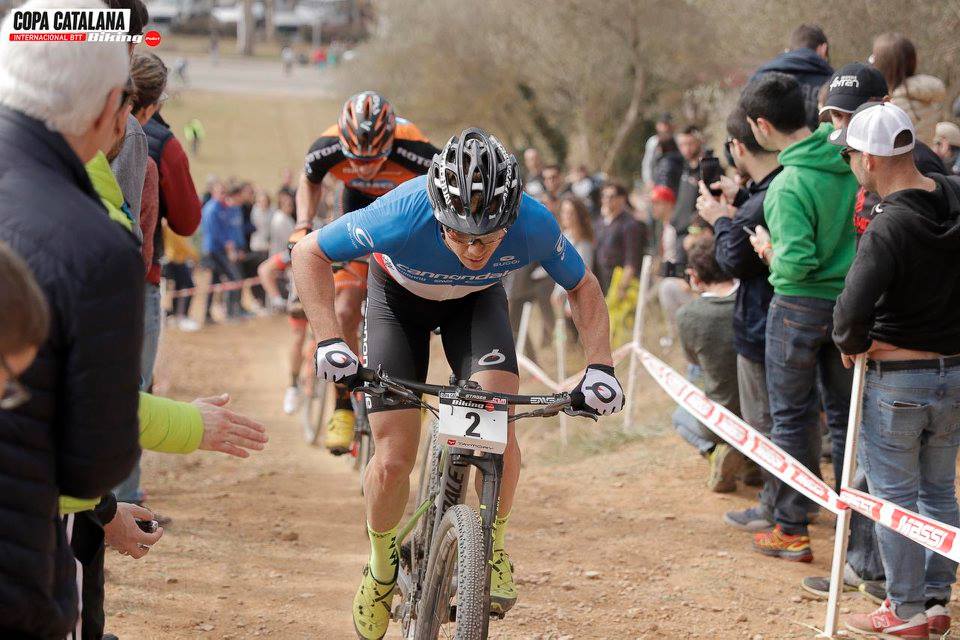 Anyway good weekend and I rode the fully bike to work with it before World Cup in Stellenbosch. Here it's really not the good choice and the others boys were on hardtail… so if you consider all of this – it was a good race!