Second stage of Afxentia was a point to point race with a distance of 47,9 km and over 2000 meters climb. The fastest were Mathieu van der Poel (BKCP Corendon) and Elisabeth Mandau (Radon EBEB Racing Team).
---
Mathieu van der Poel – BKCP Corendon
---
The most beautiful 2 hours I've ever spend on a bike so far (and maybe the hardest as well :)). In love with Cyprus and the mtb sport!
---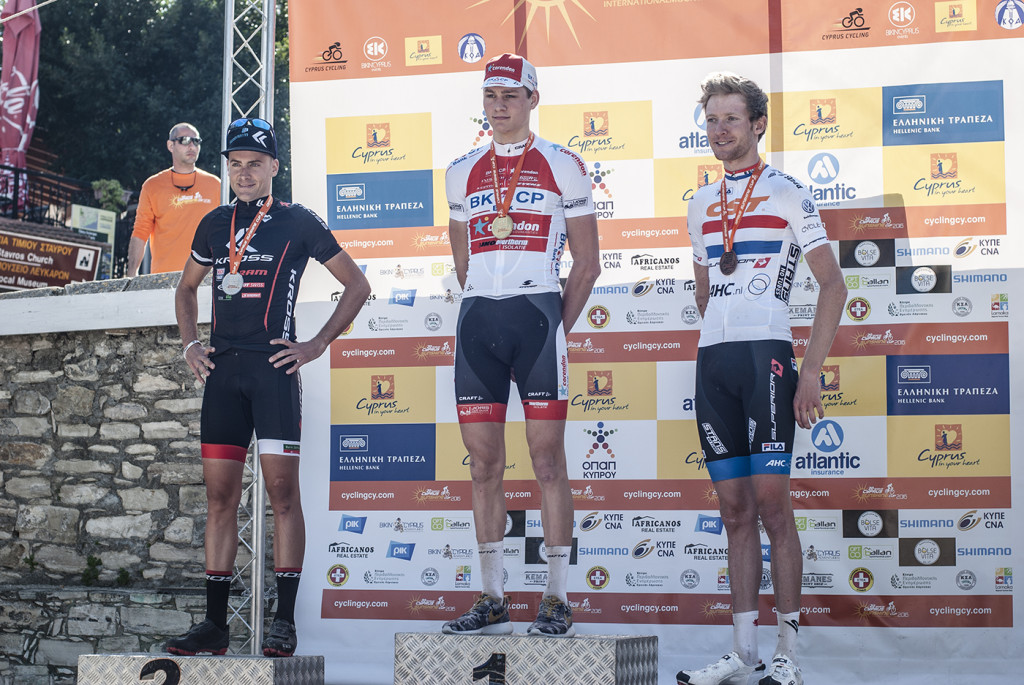 ---
Tomasz Swierczyński – Kross Racing Team
---
2nd stage was really good for us. I would say, our riders had it under control during most of the time. Fabian took the lead on the last part of the race and when he was going easly for the finish he was passed by… We are very happy about Bartek Wawak result! He lost only fee seconds today and he was 4th, same place he has in GC while Fabian is 2nd.
---
Paula Gorycka – Airbike Prolog Jabłonna
---
In my opinion I did good on today's stage. I do not a big fan of marathons, so I took it rather as tough workout, nevertheless there was somet tactics. But it turned out that I was going really well. A little power run at the end and I lost four positions, but still it's ok. I wonder how will go tomorrow's stage and how the other riders will manage with the growing fatigue.
---
---
Grega Stopar – Unior Tools Team
---
First real stage of the race went across wide gravel roads and firetrack, so it was more suited for the riders that prefer longer climbs. Riders with races in the early part of the year also show stronger form. Tanja had a good race, and I think she will do even better on Saturday, on a stage with technical climb.
---
Maxime Marotte – BH SR Suntour KMC
---
6th again! I jump in the same place as last year in the last km. I was better in early stage, but satisfied knowing that the legs rolled faster than last year! I'm here to train before the season and yet it goes. But from experience I know that the two days coming will be difficult!