REKLAMA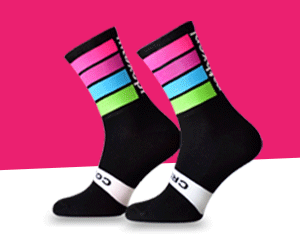 What is your opinion on the course presented for the next year Olympic Games? Specially comparing to the courses we know from the World Cup.
I like the course very much even though it is very different from the WC courses. Most of the races we do now in XCO has one or two elements that are handmade, but the Rio course is a course were everything is handmade. It is a rough and very hard technical course, but also a course where it is important to race with a big engine, power and speed.
If you look back on the 2015 season which was your personal best success and which race you will remember?
Becoming a World Champion for the 10 th time and winning my 29th WC just 8 days later, is some of the most outstanding performance we ever did in the carrier.
Now most of the riders are going for well-deserved holidays. When you are going to be back on the bike?
I start my first winter training week from Monday of November, so I have these days and the coming weekend of. I still ride my bike every second day also in October in our «off» month, but I also do lots of other things with family and friends. Last weekend we did hiking and hunting in the mountains together with friends. This coming weekend, Kenneth, Bjørnar and myself are flying to Bergen for a weekend with joy and fun without the bike.
Do you know already where and when you will start the 2016 season?
I believe my first races will be on Cyprus at the end of Fabruary as it has been the last two seasons. I will not do Cape Epic next year, perhaps in 2017, and will priorities a three weeks training camp in Majorca with the road bike instead.
Photo: Rio 2016 / Alex Ferro